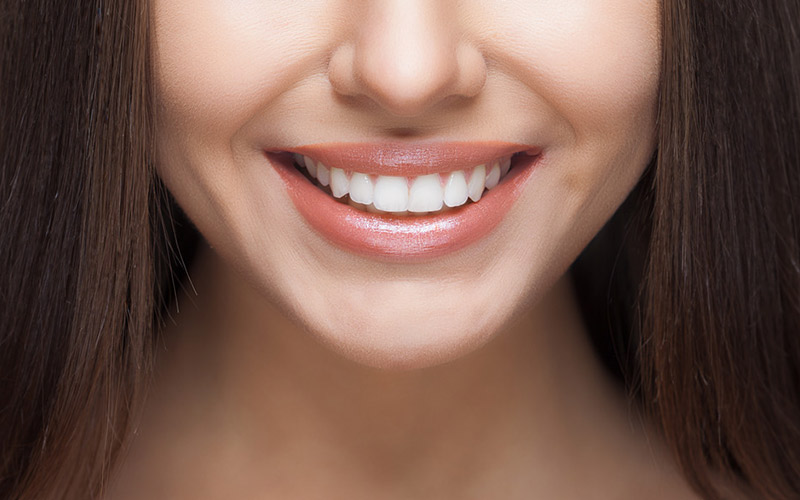 Beautiful, Confident Smiles with Porcelain Veneers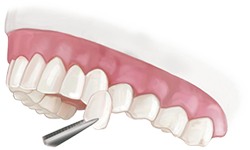 Porcelain veneers are very thin porcelain facings used to change the shape, color, size and spacing of your teeth. They have a lifelike appearance with the strength, beauty and durability that only porcelain restorations can offer. In addition, they will not discolor or wear like natural tooth enamel.
One-Visit Porcelain Veneers with breakthough CEREC technology
Using durable CEREC porcelain veneers, Dr. Schulz can transform your smile, often in a single visit. Using no-prep Lumineers veneers, he can easily and comfortabley change stained, crooked or badly spaced teeth into a beautiful, natural smile.For minor imperfections, he can easily and quickly use dental bonding.
Dr. Schulz has been doing smile makeovers with beautiful porcelain veneers for his patients for more than 25 years. He uses the latest in technological innovations to constantly improve his ability to create lifelike, beautiful smiles, rapidly and painlessly.
Click on a link to find out more about your Veneer and Bonding options.
---
Get a Cosmetic Consultation
When you come in for your Cosmetic Consultation, you'll receive:
A complete oral examination;
Smile evaluation;
Dr. Schulz will listen to your needs;
Fully explain your options;
Review possible procedures.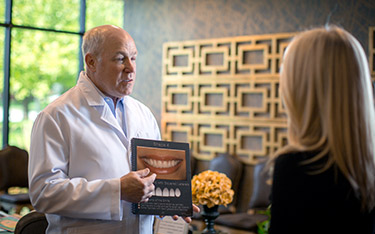 If you are considering veneers, this consultation is for you!
To make an appointment, call 913-649-3313 or click here to request an appointment online.
One Visit CEREC Veneers
Beautiful, natural smiles in one visit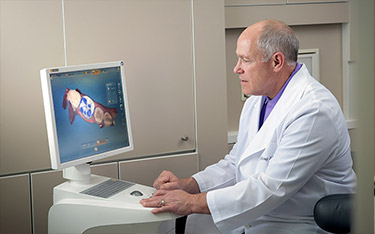 Dr. Schulz will help you have your perfect smile.
Using CEREC technology, Dr. Schulz makes porcelain veneers in our own office, often eliminating the need for a second appointment. This saves time and eliminates the discomfort of having to wear a temporary veneer that will later have to be removed.
What smile problems porcelain veneers can correct
Spaces between your teeth
Broken or chipped teeth
Unsightly, stained or washed-out fillings
Permanently stained or discolored teeth
Misshapen or crooked teeth
Dark, yellow or stained teeth
Natural-looking and individualized to you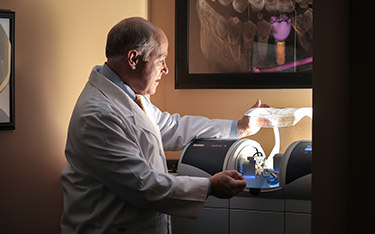 We will make sure you receive the best product.
Meticulous measurements and photographs are used to evaluate your smile needs and determine what it will take to produce a perfect smile for you.
Porcelain is very life-like when used correctly. Dr. Schulz uses the breakthrough CEREC 3D technology (high-quality ceramic restorations) to mill the porcelain veneers in his own computerized milling machine. In this way he can choose the color and shape that is right for your smile. Whether it's the opacity at the edge of your natural teeth, or the opacity of your existing enamel, Dr. Schulz will match it to make your smile look natural and beautiful.
Dr. Schulz has undergone considerable advanced training in cosmetic dentistry and is an expert in CEREC technology, including training other dentists in the use of ceramic for veneers and other restorations. He blends precision dentistry, perfect planning and an artist's eye for detail.
To make an appointment, call 913-649-3313 or click here to request an appointment online.
Before and After Porcelain Veneers


Debbie U. – Got veneers to even out her lower teeth.


Atalie W. – Fell and broke her front teeth. They were fixed in a single visit with CEREC veneers.


Gwen W. – Got veneers on her upper teeth, brightening and evening out her smile.


Lucinda P. – Had severe dental issues as a result of chemotherapy. After a dental implant and CEREC porcelain veneers, Lucinda's smile is better than ever.
Click here to see more photos in our Smile Gallery.
To make an appointment, call 913-649-3313 or click here to request an appointment online.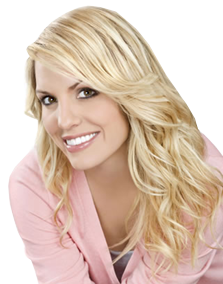 Lumineers prepless Veneers
Dr. Schulz also offers Lumineers, an economical, "no-prep" alternative to CEREC porcelain veneers
Lumineers brand porcelain veneers are very thin porcelain facings that are bonded to the surface of the teeth. Lumineers can last for up to 20 years and they look completely natural.
Lumineers can correct tooth size, shape, misalignment and give you a stunning white smile. Dr. Schulz has placed Lumineers for many of his patients, and is a leader in creating naturally beautiful smiles.
The difference between Lumineers and regular porcelain veneers
Unlike traditional porcelain veneers where the surface of the tooth has to be shaved down, Lumineers brand veneers are so thin that they can be placed without altering the tooth. Lumineers are extremely thin wafers of porcelain that are bonded to the front of the tooth. Because the Lumineers veneers are so thin they transmit light just like natural tooth enamel.
Lumineers Veneers or CEREC?
When you come in for your consultation, Dr. Schulz will do a full examination and find our from you what it is that you'd like to change about your smile. He will tell you which procedures would work for you, and help you evaluate whether CEREC veneers or Lumineers are a better option.
Before and After Lumineers

Louis B. – Before and after getting Lumineers Veneers from Dr. Schulz.

Linda loves her bright teeth and natural smile, thanks to her new Lumineers from Dr. Schulz.
To make an appointment, call 913-649-3313 or click here to request an appointment online.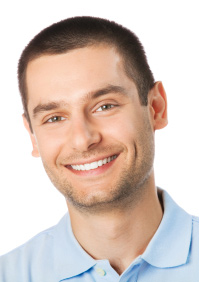 Dental Bonding
Dental bonding is a procedure where a composite (tooth-colored material) is used to cover flaws in your teeth. A thin coating of bonding agent (dental adhesive) is applied on the surface of your teeth. After this, Dr. Schulz sculpts, colors and shapes it to provide a pleasing result. A high-intensity light hardens the composite and then the surface is finely polished.
For What Conditions is Dental Bonding Used?
To repair chipped or cracked teeth
To improve the appearance of discolored teeth
To close spaces between teeth
To make teeth look longer
To change the shape of teeth
Tooth-colored cosmetic alternative to amalgam fillings
To protect a portion of the tooth's root that has been exposed when gums recede
Dental Bonding, Veneers or Crowns?
Dental bonding is usually a less expensive solution but does not resist stains as well as crowns or porcelain veneers and is not as strong. For some situations, veneers and crowns can be better solutions for cosmetic work than dental bonding. However, with dental bonding there is no need to reduce the tooth structure, which is an advantage in the long term.
Dr. Schulz is an expert at Dental Bonding, and can use his cosmetic and overall dentistry skills to create the right solution for your particular dental problem.
To make an appointment, call 913-649-3313 or click here to request an appointment online.