I have been a patient of Dr. Schulz for over 15 years. I worked in the dental industry most of my adult career, both clinical and marketing.
Dr. Schulz offers cutting edge dentistry. He is one of the most talented dentists in the Kansas City area. I can confidently say this because of my experience and knowledge in the dental field.
I have referred a lot of people to Dr. Schulz because I am always confident they will receive the best dental care possible. His staff is equally talented, giving the best care as they continue to educate their patients.
If you are looking for the whole package this is the dental office for you!
Sherri S.
Dr. Schulz is by far the most caring dentist I have ever visited.
I have major anxiety over going to the dentist and put off going for way to long because of bad experience in the past. My teeth were in bad shape and I knew there was a lot of work that needed to be done which made the thought of going in even worse.
However, I went for my first visit and Dr. Schulz and the other staff members were very understanding and kind. After a few visits my anxiety over going to the dentist was almost gone.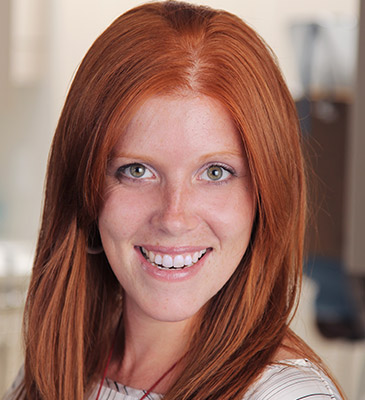 I have recommended Dr. Schulz to everyone I know since and a few co-worker have actually become patients as well.
I think his experience and knowledge along with his kind nature make him a great dentist.
The other staff members are always friendly and smiling. The environment is warm and fun. All around Corporate Lakes Dental is a great place to go.
Desiree A.
My dental experiences of the past have included:
A small one man dental office with a reluctance to use new technology as it is developed and a large dental office with a pleasant atmosphere but a clear objective of mass production and minimal personal attention to patients.
I have been a patient of Dr. Douglas Schulz for approximately two years and it has been a very pleasant experience. Dr. Schulz regularly take the time to explain my dental problems for me, offers me options for treatment and appears to be genuinely engaged in what is best for my long term dental care.
His office is clearly 'state of the art' technology; however, he and his staff have provided an almost family-like experience for all of my visits.
Robert C.
Schulz Dental Office is way ahead of other dentists I have used in the past. He uses the most updated technical equipment. The office environment is pristine.
All of Dr. Schulz's assistants are very professional, very polite, and helpful. I have not had to wait longer than 15 minutes past my appointment time.
I am really impressed that Dr. Schulz can do a new crown in one appointment. As a patient, I can also watch a monitor to observe what he is doing. He answers all my questions and explains in detail any future procedures I would need.
Parking is right at the door. And the offices are very easy to drive to. No parking garages, no elevators. Accessibility, convenience, office layout, great personalities, time saving appointments are very important to anyone in this day and age. Plus once you meet Dr. Schulz, you'll like him immediately.
Sonja C.
My Visits to Dr. Schulz are always quick and painless.
My visits to Dr. Schulz are always quick and painless. I really enjoy the people at his office. Everyone is very easygoing, down to earth and honest. They are straightforward and hassle free. I'd recommend them to anyone.
Arthur N.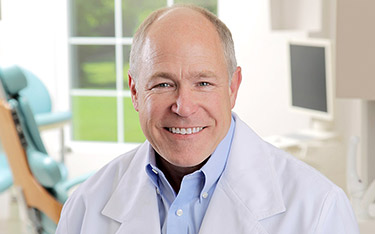 Dr. Schulz always makes sure that his patients are comfortable.
Dr. Schulz is the best in the business. We have been going to him or over 20 years. We have moved away from KC and plan our dental visits around our vacations.
Patient
He is the most pain free dentist we have ever been to, and his work is excellent. I would recommend him to everyone.
Hilda C.
Never [any] worries when coming to see Dr. Schulz. No Pain. Excellent dentist.
You couldn't pay me to change dentists. Dr. Schulz is the best, and so is everyone on his staff. My kids love coming here as well. They are never afraid to go to the dentist any longer since coming here.
Excellent professional care from Dr. and staff. Very painless dentistry. Highly recommend this dental office.
Pain Free. Always professional and caring attention. Answers questions. Provides feedback about teeth and proper care. I feel no apprehension in going.
One-Visit CEREC crowns and dental restoration
My crown replacement was great. Good solid dental practice with very good technological equipment.
Steven W.
Douglas Schulz is a very personable and accommodating professional. His ceramic and other work is top notch.
John P.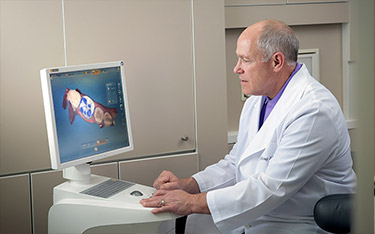 With high tech CEREC equipment, DR. Schulz can restore even a lost tooth in a single visit with no temporaries.
My crown replacement was handled painlessly and efficiently.
Paula C.
Douglas Schulz is always there for his patients in an emergency. How great to get in early in the morning after a broken tooth the day before I was leaving on a trip. Comforting, and looked great!
Marcia P.
Dr. Schulz removed my old fillings and replaced them with biocompatible, ceramic fillings in a single visit. My visit was very satisfactory. The wait time was minimal and the dental work was completed very quickly.
Sandy W.
Dr. Schulz is the finest dentist in Kansas City. The fact that he travels the country educating other dentists on advanced techniques is a testament to his knowledge and experience. His attention to detail in providing quality dentistry is truly best of class.
John S.
I am a new patient and I was very pleased with my first experience at Corporate Lakes Dental. Dr. Schultz and his staff are very professional, fast and highly skilled. They use state of the art equipment and techniques which make going to the dentist much more pleasant. Two thumbs up for the folks at Corporate Lakes Dental.
Dave T.
I don't LIKE going to the dentist, but I always look forward to my experience at Douglas's. He has a very relaxed approach, yet (I'm an engineer) he indulges my curiosity about the tech stuff behind the curtain. Highly recommended.
Jim B.
Click here to learn more about CEREC one-visit dentistry
The dental hygienist was personable, thorough, and extremely gentle as she cleaned my teeth and took x-rays. She made me feel at ease and answered questions that I had as she cleaned. I was very pleased at the service I received. Dr. Schulz was pleasant and upbeat as usual.
Alan M.
Great Hygienist! I appreciate the great care that is given. I don't just feel like one more patient.
Shawna T.
Went in for a cleaning and the dental assistant did a great job and was friendly. Never mind going to the dentist at Corporate Lakes!
John S.
Love this office and its employees! Have seen Dr. Schultz for 6 years and think he does a fabulous job and is very warm, honest, etc. And I absolutely LOVE Valerie – one of the hygienists there. She's the BEST!
Amy B.
Nice, efficient office. Personable, honest dentist and quick, amazing hygienist staff.
Brian K.
There was no waiting time. The hygienist who cleaned my teeth was very friendly & did her job efficiently & painlessly.
Andrew M.
The dental hygienist is fantastic! Very professional and very personable too! She is so easy to like!
Tom P.
I was very impressed by Dr. Schulz. During my first visit he took the time to get to know a little bit about me, and I found him to be professional yet at the same time warm and personable.
In the past, I have been very nervous about trips to the dentist, but he put me so at ease that I don't think I have reason to dread the next appointment. I will be recommending him to my friends.
Danica P.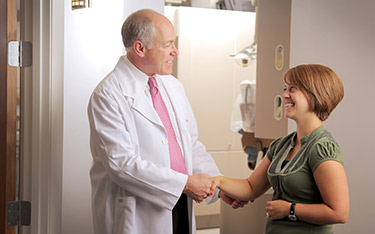 Dr. Schulz provides state of the art dental care in a friendly, caring environment.
I have a gorgeous smile because of Dr. Schulz.
Kathryn C.
I always enjoy coming in to catch up with the staff. I love that Dr. Schulz is so up on all the new technology and such a good guy. Everyone here is so helpful and accommodating. Lasering cold sores, what a great idea. Thanks, Valerie!
Connie R.
Dr. Schulz takes the time to make sure you are comfortable; is very personable, considerate and professional; uses the most up-to-date technology.
Michael P.
Excellent state of the art, high-quality dental care by a pleasant and efficient doctor and staff. I have been a patient of Dr Schulz for about 15 years
Dr. Jim M.
This place is everything going to the dentist SHOULD be! Professional, Efficient, Courteous, and totally current with the latest dental technology.
Angela D.
Dr Schulz went to great lengths to provide excellent care. The work required was extensive, and Dr. Schulz did an amazing job! I never sensed he was tired and I was made to feel like the most important patient of the day. The office is always clean and the staff always friendly. Even though I've moved a 4 hour drive away, I will continue to make the drive to this office!
Dawn R.
5 Stars. I'm thrilled to get to the bottom of my pain and have my tooth fixed!
Barbara S.
After having several bad experiences with a previous dentist, Dr. Schulz and staff were very kind, informative and patient with me during my visit.
Alison C.
Dr. Schulz and his staff have been very professional and caring. I have found going to Dr. Schulz to be pleasant and easy with little pain. Dr Schulz is awesome. His staff is very caring and takes good care of your dental needs.
David M.
My experience with Dr. Schulz is that he is a true professional who enjoys working and teaching his patients to improve their dental health and moreover takes pride in providing his service.
John S.
Loved my experience at Corporate Lakes. Dr. Schulz and his team are prompt, thorough, and willing to spend time to answer questions.
Robert C.
Very friendly staff. My family and I always enjoy coming to your office for our dental procedures. We are always satisfied with the services that we receive. Thank you!
Patricia A.
Everyone here takes good care of my mouth and teeth. They blend professional attitudes with kind personalities!
Susan C.
The staff is very caring. It is a very professional atmosphere utilizing the most up-to-date and advanced dental procedures.
Gillian F.