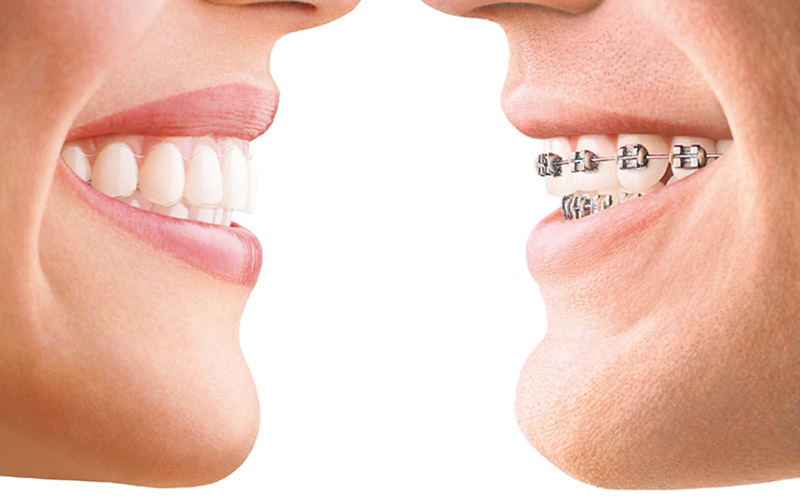 The alternative to braces for adults and teens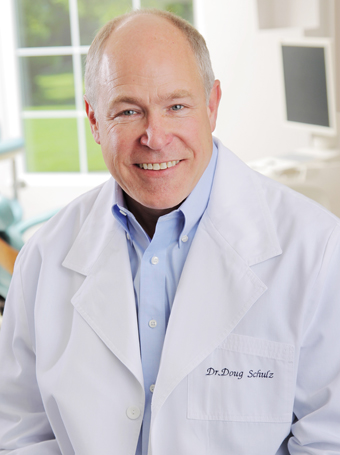 Dr. Douglas Schulz has been providing quality, gentle dentistry to the Kansas City area for over 30 years. An expert in hi-tech dentistry, Dr. Schulz uses the Invisalign system to give his patients the smiles they want without the hassle and appearance of metal braces.
The Invisalign system straightens the teeth using a series of clear, custom, removable aligners. Each aligner gradually shifts your teeth until they are straight and aligned correctly.
Dr. Schulz even recommends using Invisalign in many restorative cases. His treatments including moving the teeth to the position they should be in so that the restorative aspects last longer. This is also better for the health of the gum tissue and for the bony structure of the mouth.
Click on a link to find out more about Invisalign from Dr. Schulz
Get a complimentary Invisalign consultation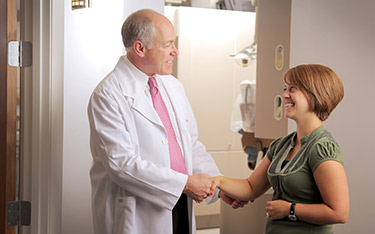 Dr. Schulz will help you decide if Invisalign is right for you.
Dr. Schulz offers Invisalign as a healthier alternative to standard braces. Come in for a free consultation and find out what you can achieve with Invisalign that you can't do with traditional orthodontic treatments.
When you schedule a no-charge Invisalign consultation with Dr. Schulz, he will
Examine your teeth,
Find out what you want to achieve with Invisalign, and
Go over all of the options with you.
To make an appointment, call 913-649-3313 or click here to request an appointment online.
What is Invisalign?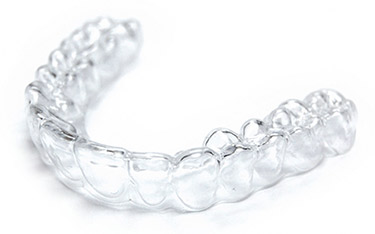 The Invisalign treatment consists of a series of invisible plastic aligners that you switch out about every two weeks. Dr. Schulz customizes each the Invisalign system for your teeth, and each aligner is individually manufactured with exact calculations to gradually shift your teeth into place.
Your teeth will move about 0.5mm every two weeks, and the average treatment time is 9-14 months.
You can remove the aligners to eat or brush your teeth, so your teeth stay healthy while they are changing position.
Invisalign can be the best way to transform your smile without interfering with your day-to-day life. We offer multiple financing options to help you get the smile you want as quickly as possible.
Advantages of Invisalign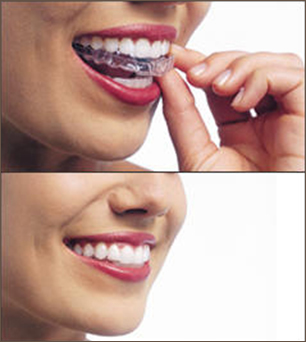 The Invisalign treatment consists of a series of Clear Plastic aligners, created precisely to gently and gradually move your teeth into place.
Virtually Invisible — Only you will know you're wearing braces.
Completely Removable — Eat, drink, brush and floss, or take them out for special occasions such as weddings, prom, or senior pictures.
Faster Treatment Time — No fixed metal brackets or wires to adjust means you'll spend less time visiting the doctor. You will receive a new set of aligners every other week during you Invisalign treatment.
Will Invisalign work for me?
The Invisalign System is an alternative to braces for patients who have full adult dentition and complete jaw growth, and it is effective on a broad range of cases. Even teenagers can benefit from the Invisalign system, which doesn't have the unhealthy calcification that tends to build up around traditional braces. We can determine if you are a good candidate during an initial exam.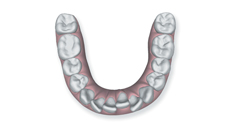 Overly crowded teeth: This occurs when there is simply a lack of room within your jaw for all of your teeth to fit normally. When left untreated, overly crowded teeth can cause dental decay, an increase in chances of gum disease, and can prevent the normal function of teeth.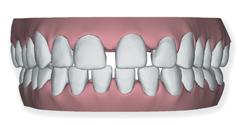 Widely spaced teeth: This occurs with abnormal continued growth of the jaw bone. When teeth are missing, this issue can also be caused by the other teeth shifting due to extra space. Spacing issues in teeth can cause some periodontal diseases.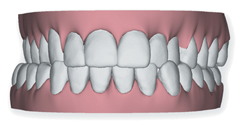 Crossbite: This occurs when the upper and lower jaws are both misaligned. It causes one or more upper teeth to bite on the inside of the lower teeth, and can happen on both the front and/or the sides of the mouth. This issue can cause wear of the teeth, gum disease, and bone loss.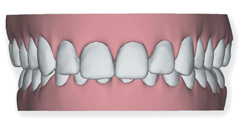 Overbite: What people commonly refer to as an "overbite" is known to dental professionals as "overjet." It occurs when the upper teeth bite over the lower teeth. It's typically caused by genetics, bad oral habits, or over-development of the bone that supports the teeth. This issue can lead to gum problems or irritation, and/or wear on the lower teeth and can cause painful jaw and joint problems.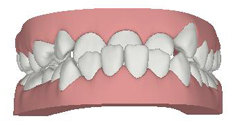 Underbite: This occurs when the lower teeth protrude past the front teeth. It's usually caused by undergrowth of the upper jaw, overgrowth of the lower jaw, or both. It can also be caused by missing upper teeth. This issue can prevent the normal function of front teeth or molars which can lead to tooth wear. It can also cause painful jaw and joint problems.
To make an appointment, call 913-649-3313 or click here to request an appointment online.